She built Bet365 in a Portakabin in Stoke. Now she's paid three times more than CEO of Apple
If Denise Coates's record-breaking £265m pay packet was stacked up in new £50 notes it would form a tower almost twice as high as the Shard skyscraper in London.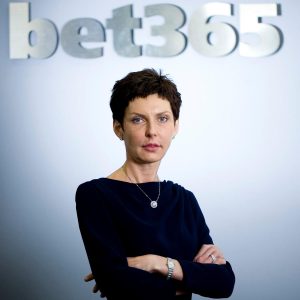 The enormous pay package, paid to the founder and chief executive of Bet365, the online gambling business based in Stoke-on-Trent, was more than three times greater than Tim Cook earned (£80m) running Apple, the most valuable company in the world. It was 25 times more than Bob Dudley received for running BP and 55 times more than the £4.9m that Dave Lewis, the chief executive of Tesco, has to rub along on.
For Coates, the best paid female executive in the world, it was not even a one-off. A year earlier, she handed herself £217m from the profits of what remains a private family owned business, albeit one worth billions.
All the numbers associated with Bet365 are big: gamblers wagered £52.5bn with the company last year, a sum that outstrips the annual economic output of Croatia and Uruguay.
The company's winnings on those stakes – shown as revenue in financial accounts released this week – were £2.7bn. It had an operating profit of £682m, meaning it has a staggering profit margin of 25%, far higher than traditional bookmakers saddled with the fixed cost of high street shops. Bet365's licence to operate in the UK is, in effect, a licence to print money.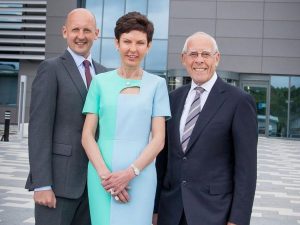 As eye-catching as Bet365's financial performance is, it garnered far less attention than the £220m salary and £45m in dividends pocketed by Coates, who owns more than half the company. Vince Cable, the former business minister and Liberal Democrat leader, called Coates's pay package "irresponsible and excessive", while the High Pay Centre said it was "obscene".
If Bet365 were listed on the stock exchange, such payouts would probably fall at the first hurdle of shareholder distaste, as seen in the revolt against the £100m bonus deal handed to the chief executive of the housebuilder Persimmon. Jeff Fairburn eventually offered to hand back £25m and make a donation to charity – but the embarrassment heaped on the company led to his departure this month.
Bet365 is the personal fiefdom of the Coates family, a business dynasty worth £5.8bn, more than Sir Richard Branson's empire. The story of how they built their empire from a Portakabin in Stoke-on-Trent is the stuff of industry legend.
Coates's father, Peter, the 80-year-old son of a miner, became a successful local businessman and owned a string of betting shops. But it was Coates, an econometrics graduate who, at around the turn of the millennium, became aware of the jackpot opportunity that lay online.
She bought the Bet365.com domain name from eBay for $25,000 and borrowed against the bricks-and-mortar stores to develop sports-betting technology that left slow-moving rivals in the dust.
When the likes of Ladbrokes and William Hill were buying the systems they needed from third parties, Bet365 already had them and was deploying them at great speed.
Under Coates's stewardship, the firm married its tech advantage with shrewd marketing – the actor Ray Winstone fronts their TV campaigns tied to live sports and virtually orders viewers to make a wager: "Bet in play – now!" he growls.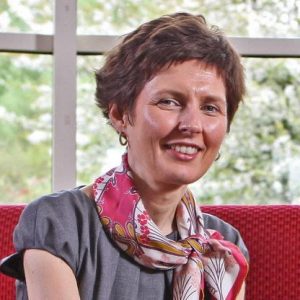 But Bet365 is not just about taking a punt on the Premier League from the comfort of a sofa. Fancy a bet on the correct score in the AS Oued Ellil match against AS Marsa in Tunisia's League 2? Or a wager on Irish club hurling, Austrian cross-country skiing, Australian political elections, Italy's X Factor, on Vegas games or at a live online casino? Bet365 claims to have 35 million customers, which would make it the world's biggest online gambling business.
Now the company looks poised to break into the US, via a $50m (£39m) deal with a New York casino operator designed to take advantage of the huge growth potential in the country since the supreme court repealed a decades-old ban on sports betting.
Bet365 is fast becoming Stoke's most successful export. Its tech-based success story looms large in a city once dominated by its potteries, such as Wedgwood, Spode and Royal Doulton.
It owns the Stoke City Football Club, while many of its 4,000-member workforce are based at its sprawling headquarters near Hanley, Stoke's de facto city centre.
Bet365 does not seem keen on media scrutiny and rarely answers inquiries, choosing to disclose only what it must in regulated filings with Companies House.
It has not, for instance, addressed any criticism of Coates's pay deal, which some have found jarring in a week when new figures showed an alarming rise in the number of child problem gamblers.
Charles and Liz Ritchie, who founded the Gambling With Lives charity after their son, Jack, killed himself after a gambling addiction, said they found Coates's payout "particularly upsetting" in the circumstances.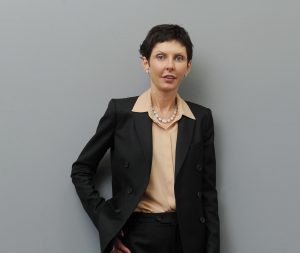 While Coates gives much of her cash to good causes, such as the Douglas Macmillan Hospice and Alzheimer's Research UK, her foundation's page on the Charity Commission website offers no indication of whether any of it goes to problem gambling treatment.
Her largesse is also partly funded by a relatively low UK corporation tax rate, and the company's £78m tax contribution last year was rather less than one might expect, thanks in part to subsidiaries in jurisdictions such as Gibraltar, a haven for gambling firms.
Bet365 has also been coy about where its customers are based. A Guardian investigation in 2014 found that punters in China – where betting is banned in all but a few tightly controlled arenas – were jailed after apparently placing bets on the Bet365 website.
The company said it was not breaking any laws but would not confirm whether or not it accepted stakes.
In this week's accounts Bet365 said disclosing any more about its regional income "would be severely prejudicial to the interests of the group". A recruitment page reveals the company is looking for "Chinese language customer account advisors", though it could be targeting Chinese speakers in the UK or elsewhere.
Unless Bet365 volunteers more information, it will remain one of Britain's most opaque companies – but also one of its most successful.
By: @theguardian