Hannah is the author of the book, The Truth About Broken: The Unfixed Version of Self-Love.
Creating art through her words and content in hopes to empower and inspire. In 2016, Hannah came forward with her diagnosis of bipolar disorder and published her blog: halfway2hannah.com covering a range of mental health topics.
In her first book, The Truth About Broken: The Unfixed Version of Self-Love, Hannah Blum redefines what it means to love yourself and takes readers on an unforgettable journey towards embracing what makes them different. It's self-love from the perspective of someone living with a mental illness in a society that has labeled her and others as broken. A collection of captivating true stories that will never leave you after reading. Hannah features her quotes and poetry that have gained global attention across social media and online platforms in the book. This is not your typical self-love book. If you are struggling with loving yourself, regardless if you have a mental illness, this book is for you.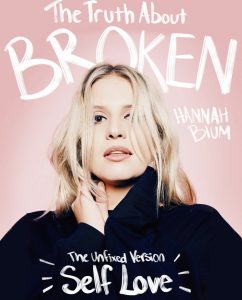 1)  When did you first realize you wanted to be a writer?
The dream to be a writer has always been there, as far back as I can remember. As a child and teen, my mind was always racing with stories, and I'd imagine them coming to life at some point on paper. I think when I first really thought of it as a potential career was when I went back to College.
2)  What writers did you enjoy reading as a child?
I was diagnosed with a learning disability early on, and reading was a challenge throughout my childhood. It was not until middle school that I could fully retain what was written on pages. I didn't get to experience the beauty of books until I was much older.
3)  What inspired you to start writing?
I've always loved storytelling; to me, words can unlock the most vulnerable parts of people. 
4) Have you always wanted to be a writer?
Yes, I have always wanted to be a writer, but I did not think it was possible when I was younger. There is this pretentious academic vibe that unfortunately accompanies the literature world. It felt to me that to be a writer, you needed to be academically gifted in literature through schooling.
5) What do you like to do when you're not writing?
I am always writing because I love it so much, but a lot of what I write requires me to explore different places and people. I spend much time going to local coffee shops and places around town. I love going to museums and traveling. Also, I collect vintage love letters and love using my camera to create.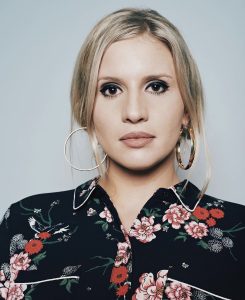 6) Have you ever gotten writer's block?
Yes, I have, and it is beyond frustrating. The word I would use to describe writer's block is emptiness.
7) Do you hear from your readers much? What kinds of things do they say?
Yes, I am so fortunate to hear from readers often via social media and email. They usually voice parts of their own story relating to my writing, which I love most. My community, readers, and supporters are why I can do what I do. 
8) Do you show your work in progress to anyone?
Very rarely. I am writing my second book, and no one outside of my editor has seen it. I used to rely on other people's approval because of my deep insecurities, but I decided to seek validation no longer because it was affecting my work. I see why writers and artists must be careful about wanting others to validate their work. It shapes how you write, and you become dependent on others' opinions of your creations.
9) How did you manage to fit writing in with other demands on your time? Are you good at managing your time?
Every writer is different in how they work. I know many have specific times when they work on writing and are more routine. For me, it comes in and out throughout the day. I keep a notepad on me. 
10) You are the author of "The Truth About Broken: The Unfixed Version of Self-Love." How did you come up with the title to your book?
The word broken is always something I felt defined me growing up, especially after being diagnosed with bipolar. I wanted to take that word and give it meaning, redefine it as a positive characteristic versus a negative one. I wanted to talk about self-love in a different light, not fixing yourself but falling in love with the parts of yourself you've been trying to fix. One day I was walking around a lake close to home, and it popped into my head.
11) What is the most surprising thing you discovered while writing your book?
I think there was much reliving the past and going on that journey again. I was not surprised by anything, but my dedication and commitment to the book surprised me in a good way. I saw that this was something I wanted to dedicate my life too.
12) Your quotes and poetry have gained global attention across social media and online platforms. What is the secret of this?
It's hard work and determination. It's writing from your heart, being unafraid to be bold. You don't have to have a following to consider yourself a writer. Some of the best writers do not engage in social media, which is essential to remember.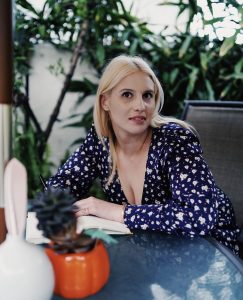 13)  You are also a mental illness activist, can you tell us more about it?
Activism is the foundation of my art, and my community of people with mental illness are my muses. When I was in the mental hospital at 20 years old, I saw how patients were treated, and when I left, I knew I had to speak up. So many writers struggle with mental illness, and I want there to be words spoken directly to those living with conditions. In my next book, I directly confront stigma very boldly. I want the world to see a different side of mental illness, our voices are suppressed, and if I can turn the volume up through writing and speaking up, I'll spend my life doing that. It's about empowering those living with mental illness and fighting for justice.
14) Is writing your full-time career? Or would you like it to be?
For the most part, writing is my full-time career; however, it takes a very long time for it to provide a stable income. I also work for a creative agency, Snow Media, alongside my best friend, a profound artist. I work there as a creative director and can create for others outside of myself. It is rooted in creativity and producing inspirational media content.
15) How do you deal with the emotional impact of a book (on yourself) as you are writing the story?
I turn the traumatic experiences in my life into a story, and writing is how I understand those parts of my life. Writing is healing for me, and knowing that the stories are written with purpose eases any pain I feel about it.
16) Where do you get your inspiration?
When people ask me how do you write, my response is–I listen. I find inspiration by exploring unfamiliar people and places. I am an observer, and when I am with people, I connect and engage with them. Also, reading fictional novels has always inspired my imagination.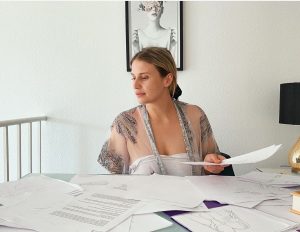 17) Are you working on anything at the present you would like to share with ou readers?
Yes! In 2023, after years of writing it, I am finally releasing my second book, "Oh Mind, Where Have You Gone Today?" It is a collection of poetry, essays, and stories.
18) How many plot ideas are just waiting to be written? Can you tell us about one?
My new book, Oh Mind Where Have You Gone Today, is coming out in 2023. It started when I began isolating myself, and it is a book that is not limited in topics. Essays and poetry that explore going both inward and outward. After that, I will begin writing fiction books and release my children's book!
19) Share something your readers wouldn't know about you.
Most people don't know I have no academic literature background—my past regarding becoming a writer. I did not graduate college with any degree in English or literature. When I was a senior in high school, I voiced privately that I wanted to become a professional writer, and she was enraged by it. She told me writing was for academic intellectuals, not mediocre literature students. I learned how to write by reading books. I did it on my own because the condescending nature of the literary environment is very threatened by people who do not have some profound academic career. 
20) Can you give any advice to someone wanting to write and publish poetry?
It begins with listening to yourself and to other people's stories, including pain. I have sat in support groups where I am not a participant but a listener.  For example, I do not struggle with addiction, but I have gone to AA meetings where I was allowed to join to give support to others. I talk to random people in random places. Unlocking empathy and curiosity is key to writing. Also, just write. Pour onto paper, and let go of what defines a "good writer." Do not create art seeking the approval of others.