With years of experience in the music industry as a singer, songwriter, and
producer, topped with her endless live performance credentials, Andrea is an
optimal example of a continuous and thriving success. The artist has had countless musical releases and songs airing across the globe
on television and radio. She has also peaked number 2 on the France iTunes
Techno charts and number 7 on the Italian iTunes Dance charts. Most recently,
Andrea was the recipient of the Indie EDM Song of the Year in the Pinnacle Awards
for her track "Your Love" with Starkillers. Along with these accolades she has also
collaborated with influential chart toppers and Grammy nominees throughout her
career.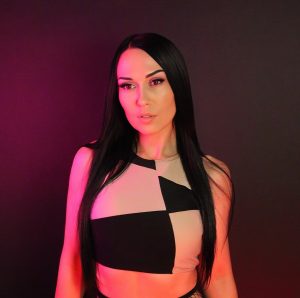 1. Can you tell us about your journey in the music industry and how you got started as a singer, songwriter, and producer?
I started in the music industry when I was 11 years old so I've been on this journey for most of my life. I started writing when I was about 16 and had my first song on FM radio within a year. That's what really got me hooked and that's when I knew I needed to really pursue music. It took nearly 15 years of navigating through the chaos of the music business, doing hundreds of shows, working with countless artists and management to finally find my current and most amazing team ever. They've taught me so much including music production among countless other important skills and they've helped me to create my 2 record labels Scarlet Cartels and Red Cartel. They really push me to become empowered and to not have to rely on anyone.
2. You have had numerous musical releases and songs airing across the globe. Can you share with us the process of creating and producing your music?
Every song is created different. Sometimes I'll write the lyrics and melody acapella first and then create the music that fits the idea. Other times it's the opposite – I'll create the music and then write my ideas to it. There are times when my team and I are in the studio and create all elements of the song all at once. Sometimes I'll bring a song I fully produced into the studio and my co-producers Starkillers & Howie Hersh just completely bring it to another level which always blows me away. You always just have to the let the idea guide you rather than force it.
3. Your track "Your Love" with Starkillers won Indie EDM Song of the Year in the Pinnacle Awards. How did you feel receiving this accolade and what was the inspiration behind the track?
Although we've won awards separately in the past, this was the first award we've won together so it was really special for us to receive this. For me, I was really inspired once we created the guitar melody in the song. I've played guitar for many years and I'm always drawn to the sound of that instrument when it's combined with electronic music. Once we got the guitar in there, my vocal melody and lyrics came to me immediately. The lyrics came without even thinking but they worked great because they're so universal and relatable. I think that's one of the main reasons the song has gotten so much recognition.
4. You have collaborated with influential chart toppers and Grammy nominees throughout your career. Can you share with us some of your favorite collaborations and what you learned from working with them?
Excluding the work I've done over the past few years, one of my most memorable and successful collaborations was with Grammy Nominee Ryan Farish on our track "Memories". This record was a mix of progressive house with a hint of trance and I worked on the vocals and writing for this song. Our sounds really meshed well together and although I had done quite a few dance tracks prior, this was my first time recording this exact genre so I was very pleased with the outcome! The song ended up on rotation on Sirius XM among many other stations also charted on the Top 100 on iTunes.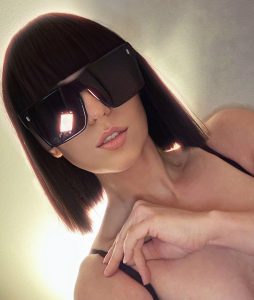 5. You started your own record label Scarlet Cartels and sub label Red Cartel. Can you tell us about the process of starting your own label and assembling your powerhouse team?
The first step to starting my own label was locking in distribution with Labelworx in the UK. This allows all of my labels' releases to appear on the biggest platforms such as iTunes, Beatport, Spotify, Shazam, etc. I then designed my logos and branding that I felt represented the genres of each label the strongest. From there it's been pretty straightforward in regards to getting releases lined up since we do all of our own production and recording in house. I never have to worry about wrangling out sourced producers or writers and worry about not meeting deadlines which is a definite bonus! We also do the majority of our own PR and marketing, although we do outsource for some things in that aspect.
6. Your label has a range of sounds from techno to melodic house, R&B to dark, gritty pop. How do you decide which artists to sign and what sound you want to cultivate on your label?
At the moment we are not signing any artists so that we can focus on really getting the labels to take off with our own music first. That way the labels will be the strongest they can be before we sign anyone. When that time does come there will definitely be a certain sound and work ethic I will look for in an artist. It will be important that the artist either knows many skills such as production, writing, branding, etc., or is willing to spend the time to learn these skills so that they are capable of taking charge of their career. As for sound, definitely nothing overly commercial/pop. Scarlet Cartels has a very dark, bold, and driving sound in the Techno and House genres. Red Cartel leans more towards the R&B, Trap, Rap sounds and again with a dark yet catchy sound.
7. You have your own monthly DJ mix show "Fresh & Wild" which is syndicated to over 100 radio stations worldwide. Can you share with us how you curate your playlists and what listeners can expect from your show?
Creating my own radio show has been one of the major highlights of my career. I have a very specific vision for the sound of my show each month and I go through thousands of songs to find the perfect fit. Even if there are certain songs I love and would listen to for myself, I don't necessarily include them in the show because I want to be as consistent as possible while still adding some attention- grabbing tracks in each episode. I aim to play songs that no one has heard before rather than the latest tracks in the Beatport Top 100. Fresh & Wild most definitely has no lack of energy and is a mix of my absolute favorite house and techno records.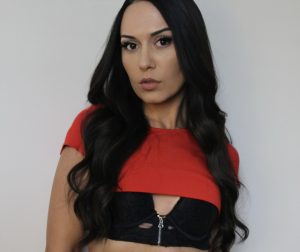 8. With steady releases lined up and in the works, can you share with us any upcoming projects or collaborations you have in the works?
After just returning from Amsterdam, I was very inspired by the music in some of the underground clubs we went to. We created a huge Techno/Progressive House record titled "Slag Room" which has style I've been dreaming of doing for years. It's finally come to life and I'm more than excited for it to be released (release date TBA!). We're currently working on the video, promotional material, and PR plan for this record.
9. As a thriving success in the music industry, what advice do you have for aspiring singers, songwriters, and producers trying to make it in the industry?
Try to be as self-sufficient as you possibly can. You will go further not having to rely on anyone. If you're driven it's hard to find people to work with who have equivalent motivation and it can easily hold you back. 10. What do you hope listeners take away from your music and what message do you want to convey through your art? I don't pigeon hole myself into one specific sub genre and I really hope my listeners enjoy the journey from my dark Pop/R&B sound all the way to my melodic techno vibe. I think it's really important for artists not to box themselves into one exact style – it's crucial to allow your creativity to flow freely. That's when you create your best music. I also hope to have equal recognition for my production skills as I do for my vocal and songwriting abilities.