Mari Elena is a certified love and relationship coach. She was trained and mentored by Katherine Woodward Thomas, best-selling author of "Calling In 'The One': 7 Weeks to Attract the Love of Your Life." Mari Elena holds additional certification in transformational techniques. She lives in New York City and works with clients across the globe. 
I've learned, through my own life experiences and through those of my clients, that self-love is absolutely vital for a joy-filled life. It's why, in the work that I do, I coach my clients to cultivate a deep sense of love for themselves as a starting point for building the life of their dreams.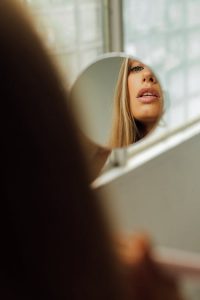 I want to share with you, dear readers, the what, why, and how of self-love: What is self-love? 
There are some misconceptions about self-love, a common one being that self-love is no different than self-care. While self-care can be a form of self-love, self-love goes even deeper: self-love is rooted in belief of one's innate worthiness, and it's carried out through consistent acts of kindness, compassion, and patience towards oneself. 
Here are some foundational elements that to me best describe what self-love is: 
Knowing in your bones that you are worthy of all that you desire, just as you are. ● Accepting all of you, wholeheartedly. 

Being your own best friend, and having your own back, always. 

Creating a sense of home, and safety, on the inside.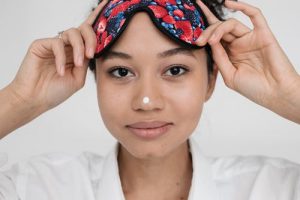 Why is self-love so important? 
The way to attract and sustain your heart's desires is to truly love yourself first. 
When you love yourself, you know — the "feel it in your bones" kind of knowing — that you deserve good things. And when you know that you deserve good things, then you begin to attract them into your life: like nourishing friendships, happy and healthy romantic love, fulfilling work. This is possible because your heart is open and receptive. So when you attract the things that you desire, you accept them with ease. 
It's when you doubt your worth that your guard goes up, you self-sabotage, and you push away the things that you desire. 
How do you more deeply love yourself?
Here are some practical ways to cultivate a self-love practice: 
Take an inventory. To chart your way forward in any area of your life, you need to know your starting point. Some questions you can ask yourself are: "How do I speak to myself? What kinds of words do I use? How aware am I of my feelings and my needs, and do I tend to them?" Become attuned to the relationship you have with yourself. 
Begin making new choices. If you discover that you speak to yourself critically, the next time that you experience disappointment, choose an encouraging word to tell yourself instead. Or, if you discover a tendency to neglect your needs, get into the practice of checking in with yourself, and paying attention to and tending to your needs. Know that this takes time and practice. Self-love is a journey. 
Speak your self-love language. This is a particularly fun one: reflect on what makes you feel loved, and then do those things for yourself. Do you enjoy time with friends and loved ones? Then what are some ways that you can spend quality time with yourself? If it's acts of service that make you feel special, what is one thing you can do for yourself today?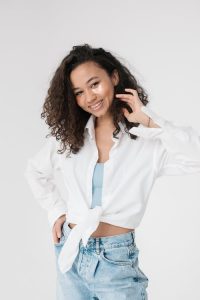 My invitation to you, dear reader, is this: Start with the intention of embracing yourself, of seeing the beauty and uniqueness that is you, of loving yourself exactly as you are. 
And I encourage you to start today, instead of waiting till tomorrow, or when you get the new job, or after you've turned the corner on something. Start today, because you are wholly, and completely, worthy of love. Right now. Just as you are. 
The more love you give to yourself, the more you will realize just how much you deserve it. 
Soak up some more inspiration from Mari Elena on Instagram @marielenacoaching. You can also find her at marielenacoaching.com