`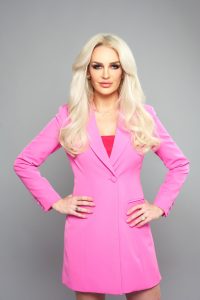 Attorney Kathleen Martinez is the founder and managing attorney of Martinez Immigration. She received her bachelor's degree from Mount St. Mary's University in Los Angeles and her Doctorate from Thomas Jefferson School of Law, in San Diego. Attorney Martinez has been practicing law for over 5 years and is proud to serve the immigrant community. Her mission is to reunite families easily and effectively.
Never give up. Don't let anyone crush your dreams.

– Kathleen Martinez
1. What inspired you to pursue a career in immigration law?
My clients. I was working in a family law firm when my clients asked me to assist them with their green card applications. I then started volunteering with child refugee cases and fell in love with helping reunite families.
2. What do you think are the biggest challenges facing immigrants in the United States today?
The law is extremely narrow when it comes to obtaining status. You cannot get status on merit alone. Most of the time you need an immediate relative willing to petition for you, so it's difficult for most people.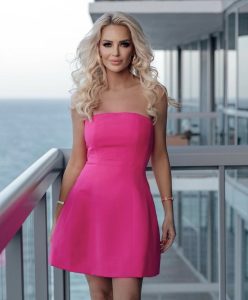 3. What do you think is the biggest misconception about immigration law?
That we help clients immigrate unlawfully, or that we, as immigration lawyers, encourage unlawful immigration.
4. What do you think is the biggest challenge facing immigration attorneys today?
We are extremely limited by the law, as it is determined by current administration. It is always changing and we have to keep up with having to change the fate of a client's case when the news comes on with a different law implemented. It is extremely challenging.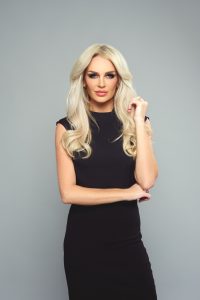 5. Do you ever take work home with you?
I work from home, so yes. I work all the time. It sounds cliché, but I am absolutely in love with what I do, so It feels more like a hobby that simultaneously supports my family.
6. What five words would describe you as immigration lawyer?
Confident, passionate, empathetic, inspired and happy.
7. How do you build trust with your clients and ensure they feel comfortable discussing their case with you?
Communication is extremely important to me. They trust me with their lives, so I need to earn it. I educate them on their process so they don't feel like they are in the dark about it.

8. I saw a picture when you and all your team wear pink suits, why this choice?
Pink represents my story. I was discriminated against at previous law firms for wearing pink and I was a good attorney. When I started my law firm, I wanted to embrace the fact that we are a "different" looking law firm and still incredibly talented at what we do. I hire people who have been made to feel inadequate for how they dress, etc so we like to wear pink to represent our stories.
9. What would you like to tell your readers?
Never give up. Don't let anyone crush your dreams.

10. What advice can you give to someone who wants to be an attorney?
Don't let anyone tell you no. You don't need to fit in a box to be able to practice law and help people.
11. Where do you see yourself in 10 years?
Hopefully expanding. We have helped thousands of clients and I only want to help more, as both clients and employees.