We have all been there.. Applying for job after job, rarely getting The Call for an interview, almost never receiving feedback on our performance..
Unfortunately, this has become the reality in todays' hectic world, which has made it extremely hard for people to succeed in their job hunt. And this doesn't mean that they are not good enough, or that they simply don't want it bad enough. The reason can be actually more related to the Job-Searching process itself.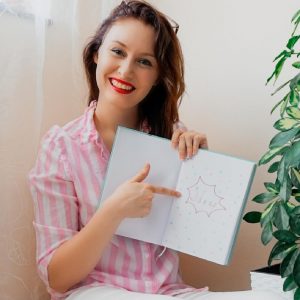 Think about it. If you can't get realistic feedback on what you could have done better or what was the reason for you not getting to that interview, you simply cannot 'learn from your mistakes' as fully as you would have, and you often end up in that vicious cycle that can put you down for months.
As a Career Coach with years of experience in Recruitment and HR, I have spoken with a lot of people in a similar situation. They were all capable professionals, but yet somehow, they were struggling to get the job that they desired.
"What was the 'extra spice' that they needed?" – you would ask.
Well, as surprisingly as it may sound to some of you, they simply needed guidance. Yes, getting some advice from a person that has knowledge in the field and applying a few Tips and Tricks on your resume and interview techniques can actually go a long way when you are stuck in the Job-Searching process. Why? Because sometimes, even though you have the means, you need another person's perspective to use them in the best way for you.
This is actually where the role of the Career Coach comes in. But let's start from the basics:
What is a Career Coach?
According to the dictionary, a Career Coach is 'someone whose job is to give people advice on changing or improving their careers'. Their actual role, however, can incorporate many specifics. They can help you with various steps of the Job-Hunting process, like structuring your resume in a more show-off-your- skills format, mentoring you on how to answer those troublesome interview FAQ or even showing you how to optimize your LinkedIn account.
When do you need a Career Coach?
Contrary to what you might be thinking, you don't need a Career Coach only when you are stuck with finding a new job. Yes, they can be extremely valuable during those times, but you might need some expert advice even before you actually start applying. For example, as I am a Career Coach that specializes in helping millennials, I have had many clients that simply don't know where to start looking for a job or how to build a resume. Of course, they can probably find some answers on the Internet, but I have found that still most of them prefer the personalized help of a professional, rather than reading a few general articles or watching the success stories of bloggers that have managed to secure the 'job of their dreams'.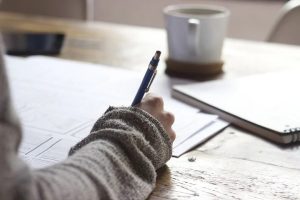 Nevertheless, trusting a Career Coach to help you is a personal choice and only you can decide when (if at all) it will be the right time for you to use their services. Which brings me to my next point:
How to choose a Career Coach?
This is actually pretty straight forward – you just need to find the Coach that you click with. It is important that they use the right techniques for yourself that will both motivate you when you need to sit down and do the work and will provide you with the information that you need when you are stuck. Me and many coaches out there do a free consultation where you have the opportunity to get to know 'the person behind the coach' (as I like to call it) and decide whether they will be the right fit for you. What is more, it is a good idea to check the materials the Coach offers for free (e.g. on an Instagram account with various tips and tricks, which is in my case) and make up your mind from there.
Why should you hire a Career Coach?
Now that you know what a Career Coach is, you have probably started to wonder if it is something that you can benefit from. Well, let me chase any doubts that you might still have by stating a few, but important advantages of having a Career Coach by your side on your next career journey:
You will finally get the 3P's feedback (proper, professional and personalized)
You will learn key skills that are crucial for today's working environment
You will learn how to build a relevant resume that will make you stand out from the crowd
You will learn how best to prepare for an interview and how to answer those FAQs that you are always afraid of
You will build confidence and learn how to define and leverage your USP (unique selling point)
Career Coaching can be controversial. For some people, it is just the right kind of guidance that they need, for others, it can be something that is too far away from them and they are not ready for. No matter which side you are on, however, I think everyone can agree on one thing: Both you and your Career Coach have the same goal – to make you succeed in getting that job.
Article By: Desi Arsova