Running a successful online business is everyone's go-to path these days. Nearly, a third of the younger generation have shown interests for investing in online start-ups. Earning thousands of dollars, from the comfort of your home is each person's dream, but the main question remains – Is it really so simple to start an online business from scratch and give it wings to fly high?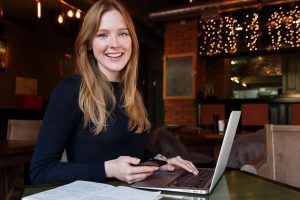 Imagine you have started an online business, and it's been a month but you see no progress. There seem to be no engagement and no customers. What will you do? Will you let your money drown? Does this make you feel lost and demotivated? No progress and only burn outs?
In a bid to thrive, you find yourself consuming others content, causing lack of originality in your business. You are so overwhelmed and all over the place that you fail to realize what you are going to do.
If this is your story, let us help you ditch that realm.
It's not impossible to set your business online. The main ingredients to achieve success are consistency, transparency, value-based content and priority.
I'd say that unless you don't consider your business as a priority, you will struggle to stay consistent to manage it. With consistency, you will be able to produce value-based content. If there lies no significant value, you do not receive any price. Lastly, transparency is equally important. You must be the face of your business and let people connect with you by sharing your journey with them. You have to put in efforts to get there and show up, so that your business stands out.
Here are some important points you would love to remember and implement.
1. Build Connections:
To walk ahead in your business, you need to build authentic connections and make those connections strong. Don't make connections just for the sake of it. You must touch on personal aspects (as in real life) to make them engaging. Generally, when you connect to people, things remain professional for a while, but when you deliver work of proficient quality, you earn faithful business partners, that can also turn to lifelong friends!
The same applies for clients. You must connect with them authentically and that's when a client will share their problems and listen to you on a more personal level. And you can then talk about sales. So this all goes non salesy and becomes so personalized.
2. Show Authenticity:
Show up and let people know that they are dealing with a real person and no BS. (if you know what that means). People love connecting and learning from people, not just some account with logos which do not even have a face! So personalize your brand. This helps your account reach it's in potential.
3. Build Online presence:
Build your brand on different platforms that suit your niche! Make sure you have done enough research before using a platform. Don't just hop on a platform and waste your time. And by platforms, I mean, Facebook, Instagram, Pinterest, LinkedIn, etc. The list goes on. Being on 2-3 platforms that serve your niche well can help you gain traction and attract your audience.
4. Get a Website:
Create a professional looking website that speaks for your brand. It needs to be the voice of your brand – from colors, design, typography to outlook! But does this mean you should spend all time on your website??? Absolutely not. Get it done by a professional if you are not into websites. But if you are, you can opt to make your own website. Before you decide to make a website or your logo, make sure to choose your brand colors, theme and outlook.
5. Make your presence mobile friendly:
When you are creating a Website or a Pinterest post, you need to make sure they are friendly to mobile users. More than 85% of the Website and Pinterest traffic comes from mobile. So, if you are making content for mobile users, you need to be aware that you are making it for small screen audience that loves to scroll. And your goal should be "make them stop their scroll". Now, when you focus on this, you will be able to figure out how to make content the right way that literally stops the SCROLL.
6. Update your business plan:
Always keep a track of your past and current business plans and update them accordingly. Repurpose your content across platforms and always be creative with your ideas. Check up on your packages, your price structure, your branding, your theme, your audience!!! Everything makes a difference.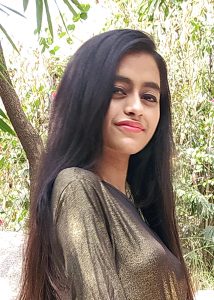 By: Khadija – The Virtual Balance