Oprah Winfrey is one of the most influential women in the world, whose life itself says that Life is not a bed of roses but those who withstand the thorns could make the rose bed themselves. Her life story has all sorts of pathetic circumstances that can inspire a person from a poor background to achieve the highest pinnacles in life.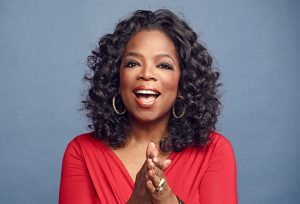 Dreadful Shadows
Born to a Single Teenage Mother in a rural area of Mississippi, who was a housemaid, Oprah couldn't even afford to have the basic needs. She had to have a terrible childhood filled with abuse and poverty. There was none to offer care while her grandmother used to beat her. She had to wear dresses made out of potato sacks to cover her body. When Oprah was 9yrs old, she was molested by her cousin, uncle, and a family friend. After years of abuse, neglect, and molestation, she ran away from home at the age of 13yrs. When she was 14yrs of age, she gave birth to a premature baby who couldn't survive and died shortly after birth.
Ray of Hope
Though her grandmother used to daunt her, she made Oprah learn to read and write. Oprah used this opportunity and soon learned and recited all the verses of the Bible with which she got a nickname "The Preacher" at church. Later on, she was sent to her father who gave importance to her studies and sent her for schooling. Though her fellow students teased her for her poverty and skin color, she never gave up. Oprah studied hard, took public speaking and drama. She also got elected as the school president. After her schooling, she won a public speaking contest and got a scholarship for her higher studies.
No Looking back
Though she faced hurdles in the initial stages of her career, she did some broadcasting jobs to settle herself and hosted a morning show named "People are Talking" which fetched her a good name. It is then she got a chance of hosting a show called A.M. Chicago, which became the highest rated talk show ever and was a huge hit that the show was renamed as the Oprah Winfrey show.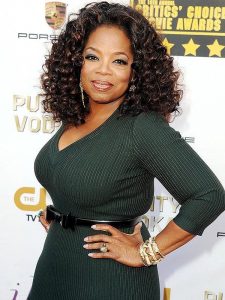 The Richest African-American Women
Acquiring the name as "Queen of all media", she excelled in her career and gained worldwide fame. Oprah now owns a cable network named OWN meaning Oprah Winfrey Network. She's the only black person who is a multi-billionaire and greatest black philanthropist in American history possessing a net worth of 2.9 billion dollars. She is now the richest African-American lady of the 20th century. Oprah has been awarded the presidential medal of freedom by the president Barack Obama and the honorary doctorate degrees from Duke and Harvard.
BY: @tutorialspoint